Governance
We are committed to conducting business with a high level of integrity, a business value that is the foundation of all of our decisions and actions. We are acutely aware of our responsibility to have the appropriate governance structure and management systems in place for anticipating, planning and managing corporate initiatives. Our governance structure includes accountability to key stakeholders as well as policies and management systems that contribute to efficient and effective operations. We believe that effective corporate governance is an essential driver of stockholder value and a key component of sustainability at successful companies.
Leadership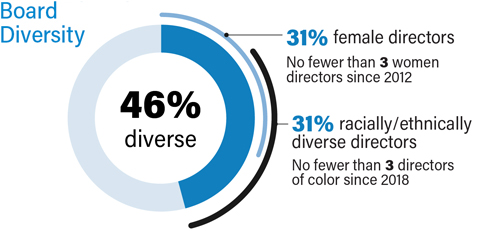 Board committees
and charters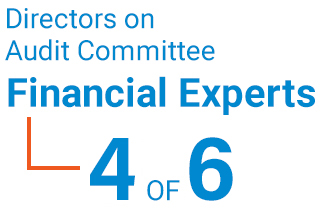 Ethics and Compliance
We are committed to conducting business in an honest and fair manner. We promote an organizational culture that encourages ethical conduct and commitment to compliance with the law, and inspires high standards of professionalism and integrity.
Read more about our ethics and compliance practices.
Governing documents